Monitoring &Evaluation, Documentation and Capability Building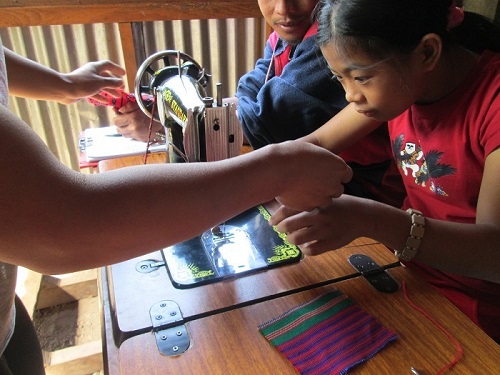 The free, informed and organized participation of the communities assures greater number of peoples benefit from the services of the projects and programs. CorDis involves the community people in conducting constant monitoring, timely and regular evaluation of programs and projects to ensure the development directions on track.
Results of monitoring and evaluation activities are properly documented as basis for planning future activities and programs. The insights and best practices drawn up during assessments, summing up, and researches are necessary foundation in our strategic planning.
Staff capacities on different fields that are important in carrying out their tasks and responsibilities are continuously enhanced by conducting and participating training and educational activities.  Aside fron in-house training, cross-visits and exposures to successful programs and services of partners, attending fora and symposiums among CorDis staff are given importance.
Disaster Risk Reduction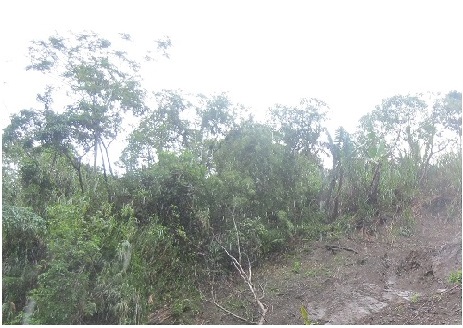 Recognizing the disaster prone situation of the Cordillera , CorDisRDS sustains its functions as the  arm of the Citizens Disaster Response Network in the Region. DRR programs are geared to pro-active response by implementing preparedness, prevention and mitigation activities of the most vulnerable sectors at all times. Organizing and mobilization among the less vulnerable towards supporting the more vulnerable sectors is part of this program. To minimize the impact of disasters; food and non-food, medical assistance and temporary shelters or semi permanent dwellings are provided.
The effects of climate change intensified hydro-meteorological related hazard as shown by very strong typhoons that hit the region. CorDisRDS facilitates acquisition of resources and support from other partners to help disaster victims especially vulnerable indigenous communities.
Prevention, mitigation and preparedness activities are presently implemented in selected communities with the purpose of building capacity of communities, civil society organizations and partner Local Government Units to be pro-active in dealing with disasters.
The existing DRR programs are: 1)Enhancing Capacities in Disaster Risk Reduction Management for More Resilient Peoples and Communities in 11 Regions in the Philippines , this is funded by Diakonie Katastrophenhilfe through the Citizens Disaster Response Network and 2) Building Resiliency of Indigenous Communities on Climate Change Adaptation, supported by Misereor thru the Asian Indigenous Peoples Pact (AIPP).
INTEGRATED EDUCATIONAL ASSISTANCE PROGRAM (IEAP)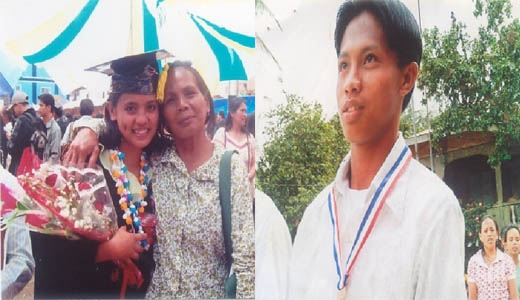 EDUCATION: A General Over view…
For the past ten (10) years, the government has never prioritized education. This is manifested by the allocated budget which is far below the required 6% of GDP by International Standards. The lack of classrooms, books, and even teachers are perennial problems of the education sector. These situations are worsened by the yearly tuition and miscellaneous fees increases by the Private Higher Education Institutions (PHEI) and the budget cut for state colleges and universities (SUCs).
In the Cordillera..
There are,
7 State Universities and Colleges (SUCs)
31 Private Higher Education Institutions (PHEI), mostly found in the City of Baguio.
While the SUC's are experiencing budget cut, the Education Act of 1982, Long Term Higher Education Plan, Higher Education Modernization, CHED Memo no. 13 and other laws paved way for the unstoppable increases in tuitions and miscellaneous fees. This made the government inutile to respond immediately with the clamor of the student sector to provide them quality, affordable and accessible education. Further, the frequent increases in the prices of basic commodities such as food, transportation fare, and house rental greatly contribute to the worsening situation of the student sector.
Furthermore, the implementation of the K+12 education systems prolong the stay of student in the school which will add burden to the student and their parents. Consequently, these situations of our education prompted many students to drop. Seven out of ten (7/10) students said that they experience halting their studies because of financial lacks.
Considering all of these, the Cordillera Disaster Response and Development Services Inc. (CoRDis RDS) formerly known as Montanosa Relief and Rehabilitation Services Foundation Inc (MRRSFI) conceptualized the Integrated Educational Assistance Program (IEAP) as one of their special program to help those in need.

Integrated Educational Assistance Program…
This is a children's support program which provided scholarship assistance with educational workshop to deserving, selected indigent students from the Cordillera indigenous families. It started in 2001 and continues up to the present.
It provides financial assistance for of tuition, other school fees, transportation and dorm rental allowance of the grantees. Aside from these, various trainings and seminars such as leadership training, teambuilding activities, cultural workshops, and news writing workshop are provided to widen their knowledge, skills and social awareness.

It also provides, counselling and tutorials to its beneficiaries, to help them improve their academic performance, and inter-personal skills.

The Beneficiaries are also involved in different community outreach activities such as relief delivery operations during disaster events, tree planting and in student organizations in the region.
Now and  Beyond…
After a decade of implementation the program was able to cater to an average of one hundred thirty (130) students from high school and college per school year. As of March 2013 it produces one hundred seventeen (117) college graduates from various fields of studies, such as nurses, teachers, social workers, psychologist, and engineers.
Some of the graduates are now working in their respective provinces to help their communities and support the education of their siblings, other are working in different NGO's, Government agencies and also abroad.
Yearly, the applicants are increasing but due to limited budget CorDisRDS cannot accommodate all the students applying for the program. At present, the program is catering to ninety (90) college students and thirty (30) high school students from the different provinces of Cordillera
CordisRDs commits to provide assistance and services to its beneficiaries especially to those who came from the interior communities of the region where poverty is prevalent.
We invite you to  be part of the program…
Support our scholars
Donate a book
Fund seminars for the grantees
Community-Based Integrated Development Program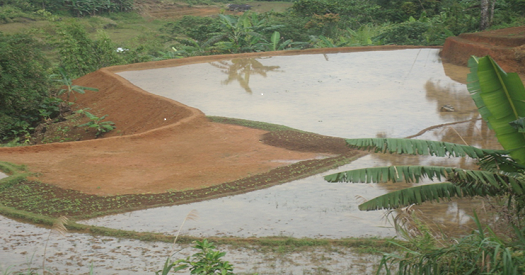 The core-program that is primarily implemented in selected cluster communities. The components of this program are:
A. Research & Documentation – This program component aims to generate baseline information of the program areas thru community profiling, community risk assessment and other special researches to assess the social, political, economic, cultural and environment situations through participatory method wherein the people have important roles from data gathering processing and analysis. For the partner Peoples Organization, the results of the study are used in coming up with comprehensive community development plan as basis for their unified actions to alleviate their poor conditions. For CorDisRDS, the studies are requisites to identify development intervention in the selected cluster of communities.
Moreover, results of these studies are used in coming up with IEC materials to increase the awareness of the communities on issues affecting them. Result of the study serve as baseline data for monitoring and evaluation activities implemented.
B. Training and Education -It aims to enhance the capability of partner peoples organizations in different fields especially on organizational management, sustainable agriculture, disaster risk management, project management, basic health and nutrition and climate change adaptation & mitigation.
C. Support to Organizing – CorDisRDS aims to ensure the social preparedness and organizational capacity of local partner organizations to initiate and manage their programs and activities. Thru community organization, traditional practices of Indigenous groups such as pango, ub-ubbo, angkas and other forms of community works and mutual assistance are enhance.
D. Project Assistance -Based from the result of CorDisRDS baseline studies, community planning workshops; and the organizational capacity of the peoples organization, appropriate community projects are identified and implemented by the partner peoples organization. . Interventions are planned within the context of defined community development agenda for achieving socio-economic sustainability.
These may be in the form of basic Infrastructure support such as potable water system, irrigation system and footbridges; agro forestry; income generating and livelihood support projects; and appropriate technologies such as sugarcane presser, alternative energy sources such as micro-hydro to generate power for lighting and to run rice & corn mill; and other simple machines.